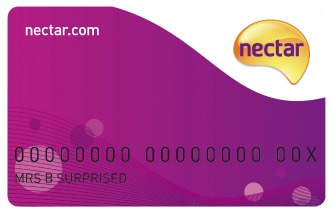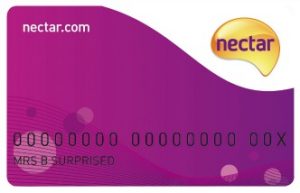 Collect Nectar points when shopping at Sainsbury's is a no-brainer but you've got loads of other ways to collect those all important points.
When shopping at Sainsbury's you will collect 1 point per £1 spent instore and 1 point per 1 litre of fuel.
Latest Nectar offers
Make sure you don't lose out and keep up to date with all of the latest offers Nectar has to offer by checking out all the new ways to boost your Nectar card points.
Other ways to collect Nectar points
But where else can you earn Nectar points?
Sainsbury's MyCoupons – CURRENTLY CLOSED – access offers and bonus Nectar points on selected grocery items in sotre and online  – various bonus points
Nectar Toolbar – download the toolbar and use it for your internet searches – 100 sign up points plus up to 200 points a month
Sainsbury's Bank – 5,000 bonus points for new credit card customers
Sainsbury's Insurance – collect double Nectar points for 2 years on Sainsbury's shopping and fuel when you take out a qualifying insurance policy
BP – collect 1 point per 1 litre of fuel and 2 points per £1 in the shop
Sainsbury's Energy – earn Nectar rewards
British Gas – exclusive offers and giveaways
Hertz – 2 points per £1 spent
Expedia – collect 1,000 points on package bookings, and 200 points on hotel, flight, or car bookings
eStores – shop via Nectar eStores to earn double or triple points per £1
Redeem Nectar points
When it comes to spend your Nectar points, you have quite a few different options.
Check out the best ways to spend your points to get the most value back.
Don't miss an offer
Make sure you sign up to the Loyalty Card Points newsletter so you don't miss out on any of the latest offers and lose out on valuable points.