Everyone loves getting something for free!
When it comes to free loyalty card points you can get an added bonus of getting yourself a treat at the end.
Quick jump to:
Offers are updated regularly with all the very best free ways to get hold of extra points.
So let's not hang around. Here are the current free offers you can take advantage of.
---
Free Tesco Clubcard points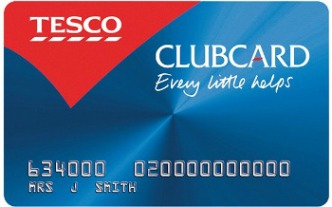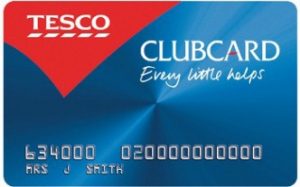 100 free Clubcard points from Tesco Bank
Claim 100 free Clubcard points by telling Tesco Bank your insurance renewal months. It takes about one minute. Expires 28 February 2017.
125 free Clubcard point for your old ink cartridges
You can collect up to 125 Clubcard points when you recycle your old ink cartridges through The Recycling Factory.
You can recycle a maximum of 100 inkjet cartridges per the calendar year, per household.
If you'd prefer, you are able to receive 50 points instead and donate 50p to Cancer Research UK or donate £1 to Cancer Research UK.
25 points/month for Tesco customer survey
After you've been shopping complete a short survey about your experience with Tesco Views. You get 25 points credited to your Clubcard account in 21 days.
You can only complete the survey once a month (but that's 300 extra points a year). Also, you get entered into a prize draw to win £1,000. The offer is running through until 23:59 on Tuesday 28th February 2017.
Up to 150 points completing surveys
Join Shopper Thoughts and complete surveys, earning up to 150 points for each one you finish.
Bonus points with Tesco Pay+
Use Tesco Pay+ to pay for your for your shopping. It's a cashless payment system on your phone. You collect Clubcard points as you shop too as your card is linked to the account.
On top of the usual points you collect, this special Tesco Pay+ offer will enable you to collect 1 extra Clubcard point for every £4 you spend using the app.
1,000 points when you refer a friend
Refer a friend to a Tesco Clubcard Credit Card and you will both earn 1,000 free Clubcard points. You can refer a maximum of 10 people.
150 Clubcard points with Tesco Photo
Collect 150 bonus points on your first order with Tesco Photos. You need to spend £15 to qualify.
[optinform]
---
Free Nectar Card points
Donate to charity
Earn 100 free Nectar points when you register for Oxfam's Tag Your Bag donation scheme.
Plus, when you donate your unused stuff and it sells, you then go on to earn two points for every £1 they sell for.
Bonus points when you donate
Until 19 October 2016, you can collect 5x points when you donate to Oxfam via Tag Your Bag – that's 10 points for every £1 your items sell for. Time for a clear out me thinks!
4,000 free Nectar points for home insurance
Get 4,000 free Nectar points plus a £25 movie voucher when you buy combined contents and building insurance from Sainsbury's Bank.
100 free Nectar points from Sainsbury's Bank
Sainsbury's Bank will give you 100 free Nectar points when you fill in a very short form giving them your insurance renewal dates.  This only takes a minute or two and is well worth doing.
100 Nectar points for newsletter sign up
Nab 100 bonus points when you sign up to the eShops newsletter. The weekly email has all their latest offers and deals.
100 free points (plus up to 200/month) with the Nectar toolbar
Collect 100 points when you download the Nectar toolbar. You use the toolbar as a search engine and for every two searches you make, you collect one point.
You can collect a maximum of 200 points per month. A nice way to tot the points up 🙂
Bonus points with the Nectar app
Nectar's mobile app can be used to collect search points too.
Plus, they personalise offers on the app just for you, giving you money off and special deals from time to time.
Up to 120 points with Nectar Canvas
Earn up to 120 points for each survey you complete with Nectar Canvas. You can also get entered into regular prize draws for a chance to win cash.
Up to 300 points with e-Rewards
Sign up to the eRewards Opinion Panel and earn 300 Opinion Points for each survey you complete.
[optinform]
---
Free Boots Advantage Card points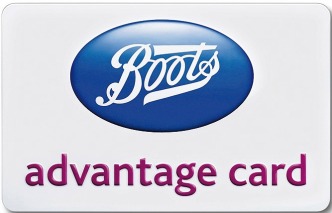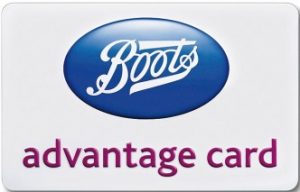 150 free points when you have a free hearing check
Take a free hearing check each year (takes just 15 minutes) and also nab yourself 150 free Advantage Card points.
The offer doesn't get updated on the Boots website too often but look in store for a leaflet (usually near the pharmacy) which will have the latest offer dates.
Free health and beauty magazine
Although not free points per-say, you can get a free health and beauty magazine from Boots. Its normal price is £1.
The magazine is packed with health and beauty ideas but does also get the occasional free coupon thrown in which can either be used for money off products or you can get bonus points.
Sign up for the Advantage Card newsletter
Get exclusive bonus points and offers when you sign up for the weekly Advantage Card newsletter. They also send out the occasional coupon as well.