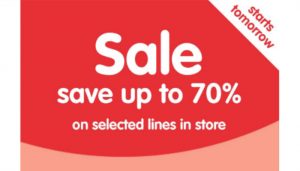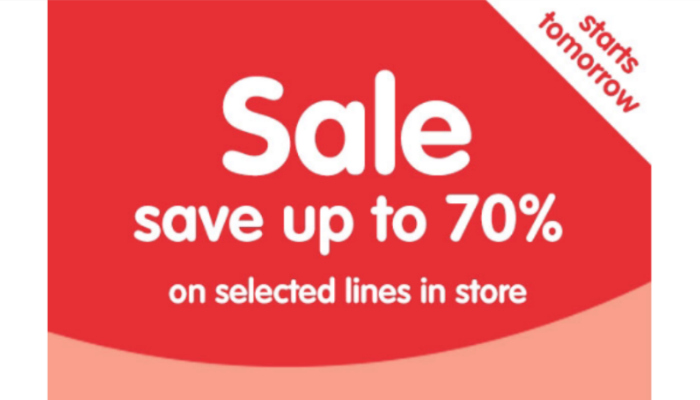 The Boots sale is starting, it's not starting, then it is starting, then it wasn't again! Boo!!
I was getting bored of the unsureness surrounding one of the biggest sales Boots sees each year so you must have too!
However, I've got some good news!
Boots 70% off sale starts 20 January 2017
That's right! The Boots sale to get 70% off starts on Friday 20 January, rather than the usual 2nd or 3rd Wednesday in January.
It's all got us confused and I hope there is still plenty of gifts and treats left over so we can all put some bits aside for next Christmas.
What's included in the Boots sale?
Unfortunately not everything is in the sale. However, there is still a fair bit of reduced stuff to get your sale hungry mits into (plus you'll collect extra Advantage Card points, or perhaps send them on yourself as a treat?)
While there is no specific mention of what's included on their site right now, it will be likely that current sale items will get an extra reductions.
So you're looking to get 70% off on…..
The sale gives you discounted clothing from their Mini Club range. It fits babies from new born up to age 6.
For you, for a loved one, for a future secret Santa, there are lots of treats perfect to put away for a gift.
Some of my favourites things in their sale include a Zoella mug and fingerless glove set and this bargain of a wicker basket food hamper! (Hubby, are you listening??)
Smashbox, Clinique, Molton Brown, Benefit – to name a few! There are loads of luxury beauty ranges up for grabs in the Boots sale!
If you're after a baby bargain then you'll need to be quick. There isn't too much left as it is.
I hope a few of you manage to nab a good bargain or, even better, that Boots add some more items into their 70% sale.
Great to put away for Christmas, or perhaps a birthday coming up through the year, the Boots toy sale isn't half bad.
There isn't very much left at all in the Boots electrical sale, so I hope they manage to add some more items.
With heavy discounts on fragrance gift sets, I am keeping my fingers tightly crossed that the 70% Boots sale will also extend to get some bargain smellies.
Don't spend cash at the Boots sale!
Shopping in a sale is rubbish if you don't have any spare cash 🙁 but don't let that put you off getting decent deals and bargains in the 70% off sale.
January can be a tight month for some people, especially as pay day is that bit further away than normal. (Who else was paid a week earlier than normal?!)
This statistic is amazing – there are £6 BILLION of unspent loyalty card points just sitting going to waste. So log in now and check how many points you have on your Advantage Card.
Then perhaps spend them on sale bargains 🙂
Key links:
Naomi Willis is the Editor of Loyalty Card Points. After needing a new purse to accommodate her loyalty cards, Naomi now knows a thing or two about maximising points!