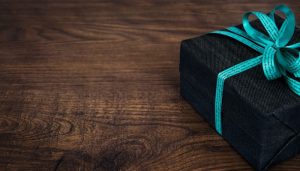 Getting a bonus deal for extra loyalty points is great. Every time I'm given a coupon from the till or one's sent in the post I get really excited, and give myself a mini high five to celebrate.
Then I look at what I'm getting a bonus on and it's usually something I just don't want or need.
I mean why would I need to spend money on a product I'd never use? Sure I'll get a bonus, but I'd have spent more cash than the bonus is worth – boo!!
The best thing is when a retailer takes a bit of time to work out what I really want.
And this way we both get what we want.
The retailer wins: They gets me to come into store (or shop online) and get my money
I win: I get a product I will actually use, at a decent price, with a sweetener added – like extra loyalty points.
We both win! 🙂 
And this is exactly what Boots is doing for its Advantage Card holders.
Boots Just for Me
Make sure you register your Advantage Card online and then you can immediately get access to offers just for me, or you.
They tailor offers based on what you've bought before so you can really get a bonus that YOU want.
All the latest offers can be viewed and selected from the one page.
To get the bonus offers, you have to manually opt in. Simply click on the Load Offer button and the just for me offer will be on your card straight away. If you don't opt for the offer, then you won't get the bonus so just click the button and add them all anyway, just in case.
The offers are instantly added to your Boots Advantage Card. There is no need to worry about printing off a coupon or remembering to take a voucher with you into store.
When it comes to collecting your points, just hand over your Advantage Card like normal. The bonuses will be added to your account like magic!
Boots Just for Me offers are updated all the time so it's one of those things you need to go back to and check from time to time.
Types of Boots Just for Me offers

Obviously the offers below are just for me. However, it gives you a bit of an idea of some of the deals that Boots share with their customers:
400 points

when you spend £20 or more in a single transaction

£2 off 

a Revlon product

100 points

when you buy two or more haircare products

Double points 

when you buy a dental product

50 points

when you buy two or more Boots brand toiletries

75 points

when you buy a female antiperspirant deodorant or bodyspray product
All my latest offers have been added to my Advantage Card ready for me to use (if I want) next time I'm shopping. Even if I don't use them all, having them on the card means I won't miss out on extra points if I do make the purchase.
Have you used Boots Just for Me before? It's a fab way to earn more loyalty card points with on everyday purchases.
Naomi Willis is the Editor of Loyalty Card Points. After needing a new purse to accommodate her loyalty cards, Naomi now knows a thing or two about maximising points!