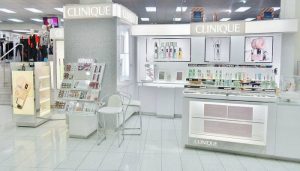 Right now, Clinique lovers are able to take advantage of collecting £5 bonus Advantage Card points when you buy selected products from the Clinique range, one to be skincare.
This applies to products for both men and women and there are a lot of different things to choose from.
View the Clinique range to get £5 worth of Advantage Card points
Their range starts at just £6, so with the £5 back in loyalty points, it will make the cheapest item just £1! That's some saving!
On top of the bonus points, you will also be able to collect your usual points as well so you'll really be quids in.
Free Clinique gift
And why stop with one offer?
Not only can you get £5 extra in Advantage Card points when you buy Clinique products, but if you buy 2 of their selected products they'll give you a free gift as well.
I do love a double deal 🙂
When you buy two makeup products, they'll give you a free Clinique Take the Day Off Balm 15ml.
So you can see what you'd get, here are details of the full size cleansing balm which is suitable for all skin types.
Key links:
Naomi Willis is the Editor of Loyalty Card Points. After needing a new purse to accommodate her loyalty cards, Naomi now knows a thing or two about maximising points!