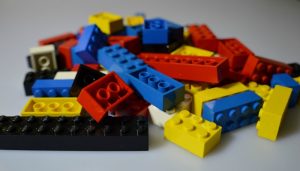 I LOVE LEGO! I really do.
I had LEGO as a kid, not much of it. But when my cousin got a bit older, his whole set was passed down to me and my brother. It was amazing and we had days and weeks of consistent fun.
That same LEGO set is still being used today by my own kids. It proudly sits in the living room and is out most days (much to the hate of my feet when I accidentally tread on a piece!!)
Even though the sets are timeless, it's always worth adding to your collection every now and then to improve on what you can make.
Collect 1,500 bonus Clubcard points
You're currently able to earn a bonus 1,500 Clubcard points when you spend £75 or more on the LEGO Friends range over at Tesco. Prices for the sets are starting from just £3.60.
The bonus is on top of any normal Clubcard points that you'll make with your purchase!
Stock is starting to sell out quite quickly but there are still plenty of sets to choose from.
They'd make great Christmas presents, or even be perfect to put away as easy to get gifts for those birthday parties that creep up on you through the year! Our daughter has already had three party invitations and she's only been back at school for two weeks!
Double up your savings
But wait!!
Don't go any buy anything yet!
On top of getting the extra 1,500 Clubcard points, you can also use these new Tesco voucher codes to make even better savings:
Save £5 on a £40 spend with eCoupon TDX-WFRX
Save £10 on a £75 spend with eCoupon TDX-PKMH
Save £25 on a £150 spend with eCoupon TDX-HTNK
You just need to enter the code at the checkout.
These voucher codes aren't just for use on LEGO Friends but can be used on the whole of the Tesco Direct website!
Both the bonus points on LEGO Friends and the Tesco discount code offers end on 25 September 2016.
Naomi Willis is the Editor of Loyalty Card Points. After needing a new purse to accommodate her loyalty cards, Naomi now knows a thing or two about maximising points!