The Boots Pharmacy Advantage Club has now closed. Read the update.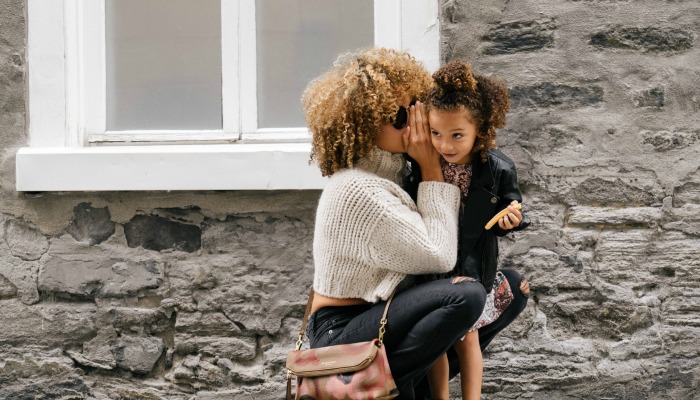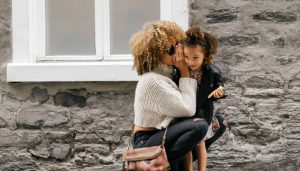 With over 15 million Boots Advantage Card holders in the UK we are a nation hungry for savings on our health care and beauty products.
And so many of us having one of these plastic cards in our purses, can we be sure we're getting the most of them?
Problem is, most people aren't aware of this easy trick to earn 10 points for each £1 you spend on loads of products. A massive hike on the usual 4 points for your £1 spend!
Boots best kept secret?
I'm surprised how many people aren't aware of a really easy way to earn even more Boots Advantage Card points.
It seems like some kind of secret as a huge amount of the 15 million Boots card holders aren't cashing in to earn more points.
I think part of the problem is that's it's not really spoken about much yet. It's also something not everyone gets straight away as part of the Advantage Card membership. You physically need to opt-in to get the extra benefits.
So what is this hidden gem?
Boots Pharmacy Advantage Club
To get extra points, what you need to do is sign up to the Boots Pharmacy Advantage Club.
You don't need another bit of plastic in your bag, but you just need to activate your membership to this special club.
What are the benefits?
When you join the Boots Pharmacy Advantage Club you get:
10 Boots Advantage Card points for every £1 you spend on Boots branded products and No7 at all times of the year
25% off complete glasses from any range at Boots Opticians or D&A practices when you spend £79 or more
Double Boots Advantage Card points on selected private pharmacy services
150 Boots Advantage Card points when you take a free Boots Hearingcare hearing check (this offer is on intermittently for Advantage Card holders but is live all year for Club members)
That's a lot of extra bonuses!
How do you sign up?
So the most important thing is how you start getting these added benefits to having an Advantage Card.
It's actually really easy to join the Club! But, it also feels like an exclusive club to join!
What you need to do is go into a Boots store and head to their medicine counter.
You will need to speak to one of their healthcare team (take your Advantage Card in with you) and ask them to get you joined up! (No secret spy costume needed)
It really is that simple to activate your membership!
Are there any catches?
There are a lot of added benefits with the Pharmacy Club but are there any set backs?
12 month membership (you can re-enrol)
You will be enrolled for just 12 months when you join the Boots Pharmacy Advantage Club.  At the end of the 12 months, you your membership will come to an end 🙁
There's no need to worry though as you can join straight back to the exclusive club. You'll then begin to get the extra rewards all over again 🙂
Just remember to add a reminder to your diary a year in the future so you don't miss out on the extra Boots points.
You need your card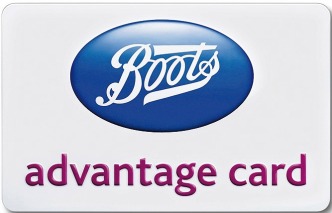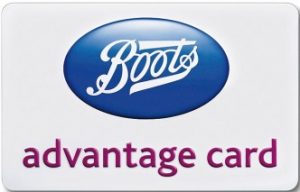 One great things about Boots is that if you forget your Advantage Card, you can head back to the store another day and have your points validated.
But this isn't the case with the Boots Pharmacy Advantage Club.
You must remember to have your loyalty card with you when shopping or the 10 point bonus will not be added at a later date.
England and Wales only
To join the Pharmacy Club you need to be a customer in England and Wales.
Unfortunately Boots have not extended this bonus out to residents in Scotland, Northern Ireland and the Channel Islands.
Bonus events
I love it when a Boots bonus point event is taking place and I try to plan a shop when I know one is on so I can score extra points.
During a store-wide special Advantage Card event, you'll only be able to collect 10 points for every £1 you spend on Boots-branded products.
If there are products and services on higher points promotions, you'll only receive the fixed number of points advertised. They will not allow you to collect any additional points.
Due to this, I suppose you'll need to weigh up if you shop more frequently to make the most of the Club. Remember that the Pharmacy Club offer 10 bonus points all year round.
What's included in the private pharmacy services?
The services included in the Pharmacy Club to get you double points are:
Private Winter Flu Jab Service
Travel Vaccinations and Health Advice Service
Meningitis B Vaccination Service
Malaria Prevention Service
Hair Retention Service
Erectile Dysfunction Service, and
Cervical Cancer Vaccination Service.
What's not included?
You are able to use the 10 bonus points offer for Boots branded items and No7 products.
It excludes prescription and selected dispensary items, infant milks (up to 6 months), gift cards, Boots Opticians products and services, Boots Hearingcare, Boots Kitchen Appliances, Boots Insurance and Travel Services and Professional discount cards.
If you are getting points from other Boots clubs you will not be able to get the 10 points benefit.
So what are you waiting for? Have you signed up to this exclusive club yet?
Naomi Willis is the Editor of Loyalty Card Points. After needing a new purse to accommodate her loyalty cards, Naomi now knows a thing or two about maximising points!