I know full well that we all want to collect and maximise the amount of loyalty points we have.
While we share as many offers and hacks to earn more and nab free points, your loyalty card can also be used for many other things.
Perhaps you have a few loyalty cards you don't use any more from stores that have shut down or discontinued their loyalty scheme? You may even have old gift cards or expired debit or credit cards; they'd work just as well.
Loyalty card hacks
Instead of letting these cards go to waste, you can use them in a number of different ways in and around the home.
These hacks aren't about what you can do to earn more points, but how you can get the most use out of your card. Some tips might come in more handy than you realise!
Make shift screwdriver
Why is there never a screwdriver laying around when you need one?
Instead of hunting around in the back of a cupboard or under the sink, use a corner of your loyalty card to undo a screw or even do one back up. Easy!
Cable cord organiser
How many cables do you have running down the back of your TV unit? With a TV receiver, DVD player and games console for the kids, then the cordless phone and broadband router, we have leads everywhere!
You can pick up a cable tidy for £10 plus, or you could make one for free instead with an old, unused loyalty card.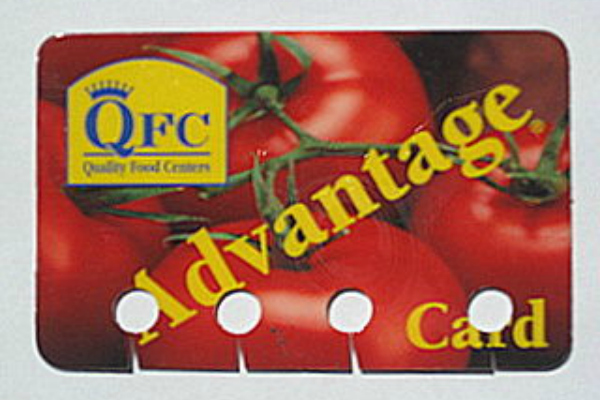 Hotel key card
Now you're not going to be able to use your loyalty card to open up a hotel room, but it does have another use.
Most hotel rooms now have a slot you need to leave your key to turn on the electricity. If you're down a card but still need electric, pull out your loyalty card and get everything working.
Turns out you can put a @Tesco #clubcard in the slot at the Pullman Hotel in #Paris and still make the lights work. pic.twitter.com/SNCpvn2lLO

— Anusha Couttigane (@Nush_Couttigane) August 24, 2016
Guitar pick
If you're musical but forgetful then you may find yourself losing your guitar pick!
Instead of being without you can make your own with a corner of a loyalty card, or even get your own guitar pick punch to make your own on the go.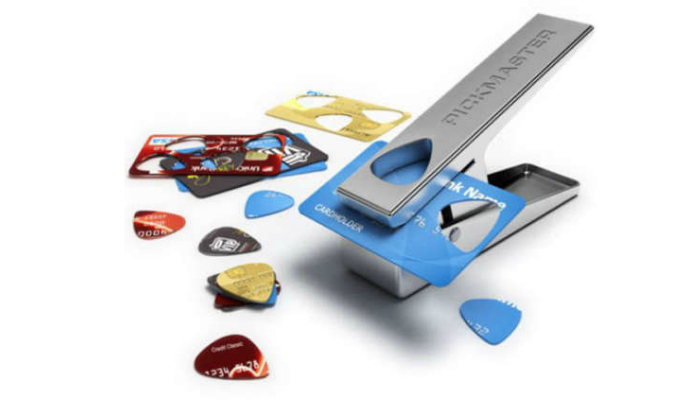 Create a make-shift key
While there is no way this can be condoned, I really do wonder if it works….!
Using plastic loyalty card you it looks like you could replicate a door key. Could be really useful if you're caught out, and it's far cheaper than calling a locksmith.
Although, you won't be able to use your card in store after doing this one!
Make an iPhone stand (other phones are available)
Using this method will leave you with a loyalty card down so perhaps look to do this with a card that you don't need to use in store any more.
With a bend of your card, you can have a handy phone stand. It's pretty easy to do as well 🙂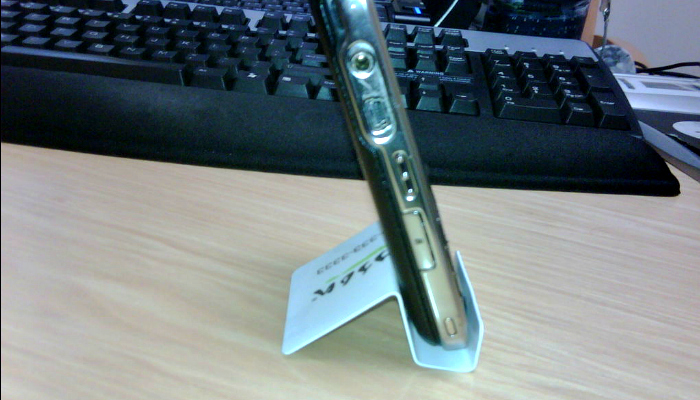 Book mark
While more and more people are reading books via their tablets, there's nothing better than grabbing a real paper book and flicking through the pages. And as much as I hate losing my place in the book, I'm definitely not a fan of turning the corners down.
To keep your book pristine, use a loyalty card to keep your page so you can come back to the same chapter when you next get a chance to read.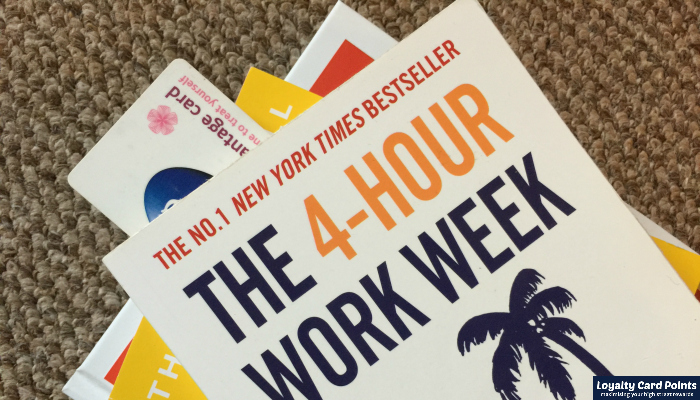 Ice scraper
Brrrrr! I'm more of a fan of the warmer weather and hate the idea of scraping ice off the front of a car first thing in the morning.
If you're lost your ice scraper, then grab your trusted loyalty card let it loose on your windshield. It can do all the hard work for you!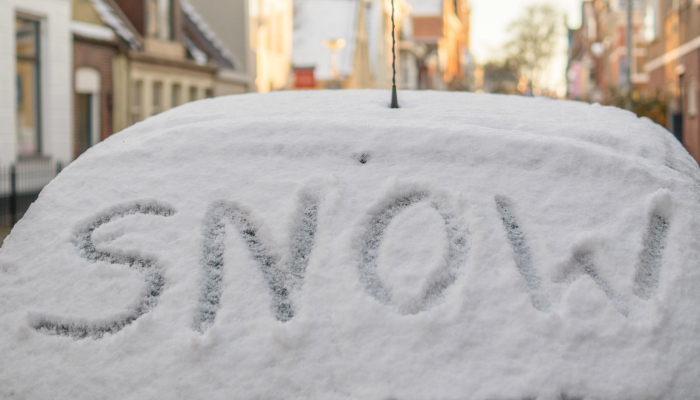 Jewellery
Turn any unwanted cards into jewellery and make a fashion statement to show your brand loyalty.
You could even look to make money with the cards and sell what you make on the likes of Etsy or Amazon Homemade.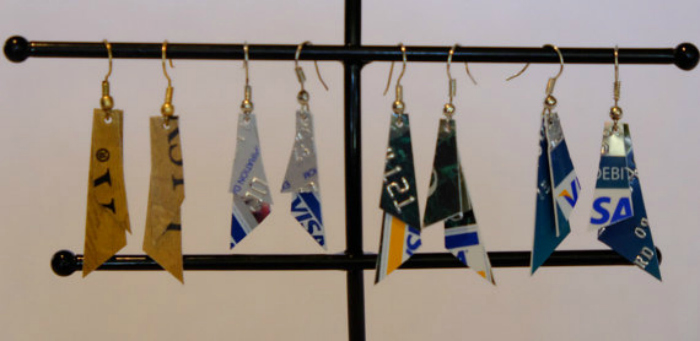 Keep a table or chair steady
There's nothing worse than sitting down at a table where one of the legs are wonky. Especially if you're planning to have dinner at the table and your drinks keep getting knocked.
Use your trusted plastic cards to stabilise the shorter leg so it stops moving about, and you can have a stress-free meal.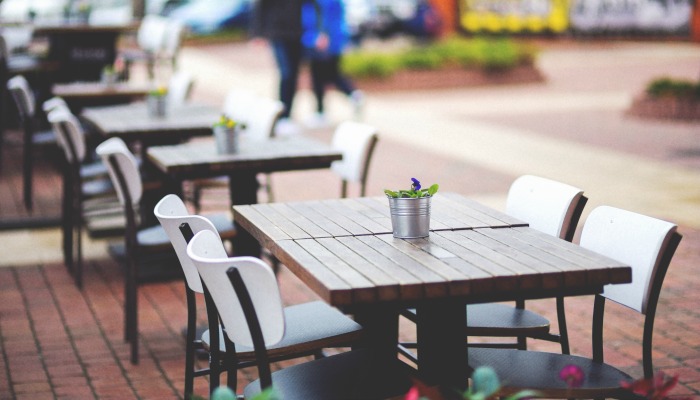 Cake cutter
Mmmmm, cake!!
Eating cake but have no cutlery? While this situation may not come around too often, your loyalty card edge is perfect for slicing through soft foods like cake.
One push and you can portion out foods for everyone to share.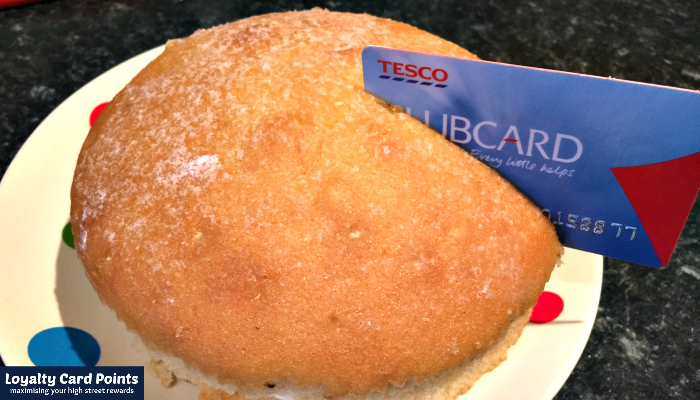 Ruler
Drawing a straight line can be a nightmare without a ruler but a loyalty card will have your back.
As well as drawing a nice, neat line it measures 85.60 mm × 53.98 mm (3.370 in × 2.125 in). That little fact may come in handy one day…. thank me later 😉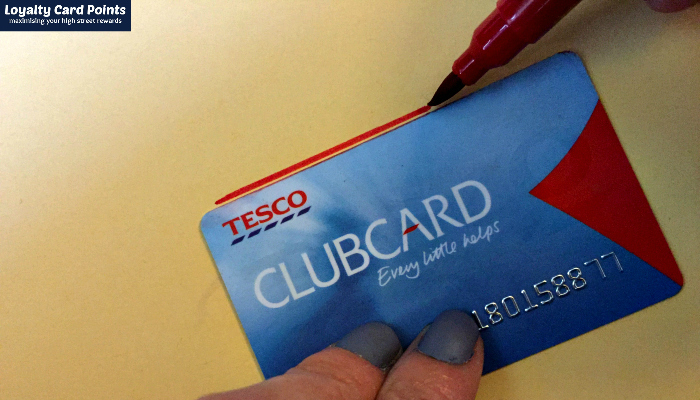 You must have more ideas and hacks for your loyalty cards when you're not using them.
Please share them in the comments below.